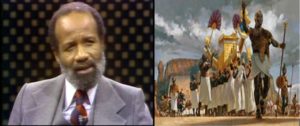 Black history's little-known facts featured on Soul of the South TV Network and TonyBrownsJournal.com this week:  "HIS-STORY"; AMERICA'S BLACK EAGLES OF WWII; BLACK HOLLYWOOD: THE WAY IT WAS; BOOKER T. WASHINGTON; BLACKS SING THE BLUES; AND "THE ASSASSIN,"AN EXCLUSIVE INTERVIEW WITH THE CONFESSED KILLER OF MALCOLM X (PART 2)
Tony Brown returns to the education arena as consultant and spokesperson for a soon-to-be-released 2019 version of a video game-based English Grammar Learning System www.TonyBrownsJoournal.com/EGLS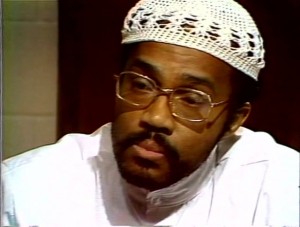 MON., NOV. 5 – TBJ #1604 – THE ASSASSIN: EXCLUSIVE INTERVIEW WITH THE CONFESSED KILLER OF MALCOLM X:  Part 2 of this series on Malcolm X features the exclusive televised interview with the only confessed killer of Malcolm X.  In 1981, in an intimate talk with Tony Brown from his prison cell, Talmadge Hayer explains what his and his co-conspirators' motivations were and what happened the day Malcolm X was killed on February 21, 1965 at the Audubon Ballroom in Harlem, New York.
TUES., NOV. 6 – TBJ #1016 – Blacks Sing The Blues: In 1987, Black artists generated about 30% of the revenues of the record industry. But, Blacks are scarce when the money is split and the decisions are made.  The late Rev. Dr. Benjamin Hooks, past Executive Director of the NAACP and Lebaron Taylor, Vice President and General Manager of Divisional Affairs of CBS Records Group, join Tony Brown and a live studio audience to examine this issue.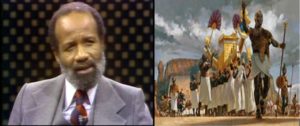 WED., NOV. 7 – TBJ #202 HIS-STORY: BLACK HISTORY'S LITTLE-KNOWN FACTS: A discussion led by Black historian-writer Lerone Bennett of little-known facts about the history made by Blacks- generally left out of American textbooks-and an examination of historian J.A. Rogers' research on the subject of race and its impact on human relations.
THURS., NOV. 8 – TBJ #1304 FROM THE LIBRARY OF BLACK HISTORY: AMERICA'S BLACK EAGLES OF WWII: Today, these aviation heroes, in remembrance of their successful challenge nearly 40 years ago, are carrying on their legacy of excellence. The accomplishments of the Tuskegee Airmen guaranteed that the combat ability of Blacks can never again be denied. The pilots of the 99th and the 332nd were named "The Red-Tailed Angels" by the White bomber crews they protected. They are all "aces" because of their historic military role; they are Black by virtue of their heritage. After four decades and a distorted history, this fact is irrefutable. The battle for an integrated military was won largely by the Tuskegee Airmen.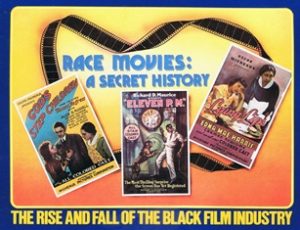 FRI., NOV. 9 – TBJ #1305 FROM THE LIBRARY OF BLACK HISTORY: BLACK HOLLYWOOD: Between 1910 and 1950, over 150 independent film companies were organized for the specific purpose of producing Black-cast films. Of the 400 Black-produced films that were made, Oscar Micheaux produced 10 percent of them.
MON., NOV. 10 – TBJ #1306 FROM THE LIBRARY OF BLACK HISTORY: BOOKER T. WASHINGTON: Booker T. Washington was such a spirit in the African-American quest for an education. In this edition, we set out upon a freedom trail – the Booker T. Washington's Freedom Trail – to learn how he did it. And to find out what's on his trail of iron-willed determination that can be useful to us today view "The Booker T. Washington Freedom Trail: The Spirit Of Black Higher Education."