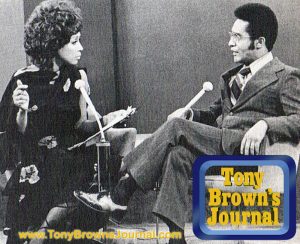 Diahann Carroll, the star of her own television series during a time when very few African Americans could get a job at a television network, survived breast cancer, but it caught up with her again in 2019 and ended her life on this side – at the age of 84.
She was, like Lena Horne, beautiful and enormously brave in the face of a predominately racist society that was struggling with itself to overcome its inevitable internal conflict among a new generation of Americans – Karma, as it was known in the ancient world of the wise Essenes.
In so many ways and, if you don't already know, Diahann was born when the Sun rested during its annual visit to the Astrological House of Cancer.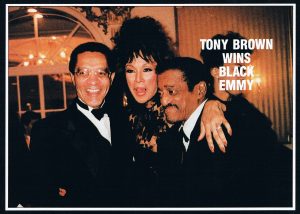 Diahann Carroll, as the guest-host of The David Frost Show, a nationally syndicated television series, circa 1970, invited Tony Brown as her first and premiere guest. It was taped in New York. At right, Tony and Diahann are joined by the superstar, Sammy Davis, Jr., at the Black Emmy Awards in 1990 that honored Tony during his tenure as host and executive producer of both Black Journal and Tony Brown's Journal, "the most complete and thoughtful record of African-American opinion," in American television history.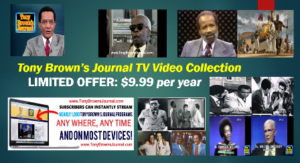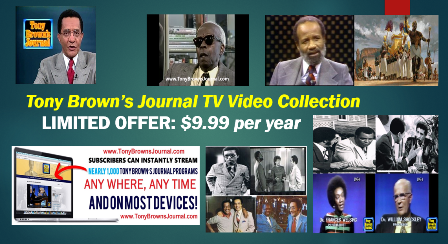 "THE AFRICAN-AMERICAN PRINCESS SERIES"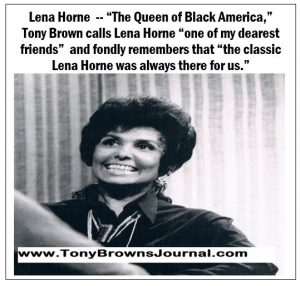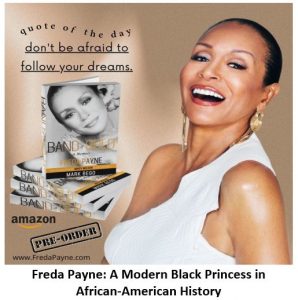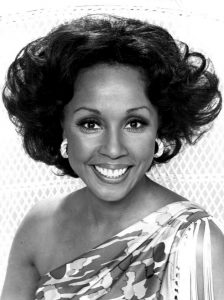 "The Lady" She was a female pioneer with "Julia," her own show on NBC-TV (1968-1971)
"A TRIBUTE TO DIAHANN CARROLL": AMERICA REMEMBERS THE MODERN-DAY WOMEN WHO WERE AMONG THE FIRST AFRICAN-AMERICAN FEMALE STARS IN THE ENTERTAINMENT GALAXY
My next installment message will come to you in my upcoming and final book, "Walking Between The Raindrops",  I will conclude my final message to this audience. For info on the contents and the release date click: www.TonyBrownsJournal.com/Upcoming-Book
TonyBrownsJournal.com -- The "right stuff" for all people!
The Emmy-nominated, award-winning television series Tony Brown's Journal (TBJ), with its nearly 1,000 titles is Internet-ready as content because it still has "the right stuff." Participants will have 24-7 streamed access to the entire collection of iconoclastic video and film titles. 
The hard-hitting TBJ documentary and talk TV series is authentic, as a leading archivist described it, "The Most Complete And Thoughtful Record Of African-American Opinion." These missing pages of history attracted people of goodwill and an upwardly mobile, diverse audience -- "a spritely cross-section of Whites and Blacks who are very much at home with Tony Brown's Journal" – as both astute guests and discerning viewers.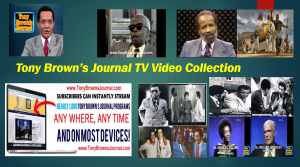 With this almost universal acceptance by the national media and with a loyal and racially diverse demographic, circa 1968-2008, the TBJ collection is also poised to succeed as online streamed content with even greater impact – because "there's nothing new under the Sun" and the issues explored on TBJ video titles are just as relevant today and are still shared by an organic and sizeable (millions) demographic bloc of viewers worldwide.
This psychographic and sociographic attraction for the TBJ brand is the result of an uncanny, innate human interconnectedness, Tony Brown believes. 
CLICK HERE TO SUBSCRIBE:  www.TonyBrownsJournal.com/subscribe
CLICK THE LINK BELOW TO VIEW OR DOWNLOAD THE SHOWS LISTED IN THE TBJ COLLECTION