Women's History Month on TonyBrownsJournal.com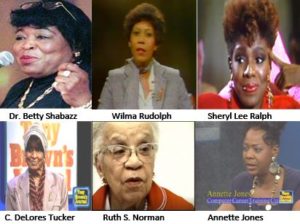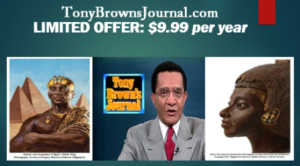 Tony Brown's last and forthcoming book: "Walking Between The Raindrops"For info on the contents and the release date click: www.TonyBrownsJournal.com/Upcoming-Book
Download your FREE TBJ Program Catalog
Download your FREE TBJ Program Catalog
Spectacular Limited Offer: $9.99 per year    TONY BROWN offers EDUCATORS, STUDENTS, HOMESCHOOLERS AND PARENTS access to a new visual streaming learning tool for Black history and culture.
Download your FREE TBJ Program Catalog
Tony Brown's Journal, "the most complete and thoughtful record of African-American opinion," is in the process of offering one of the most cutting-edge educational tools for streaming to educators, homeschoolers, students and parents. The entire digitally re-mastered Tony Brown's Journal collection of nearly 1,000 historical and public affairs video and film content that was produced by award-winning journalist Tony Brown on national television for over 40 years (1968-2008) is now being offered in this rare cutting-edge educationally purposeful opportunity for as little as $9.99 per year.