For over 50 years, Tony Brown's Journal never shied away from controversy ("No Black Lies, No White Lies -- Only The Truth"), the series was one of the first to report nationally on the infamous "Tuskegee Experiment," shined a spotlight on the Tulsa Race Riots of 1921 and offered a platform for a galaxy of African-American luminaries.
Doug McHenry, CEO of Soul of the South Television (SSN-TV), announced that SSN-TV will begin carrying selected episodes of the historic series, Tony Brown's Journal. This groundbreaking television program that was a weekly staple in households for over 40 years, is back on SSN-TV.
WATCH Tony Brown's Journal  Monday - Friday -- 6:30pm (CT) and 10pm (CT) on Soul of The South Television Network in selected markets nationwide: New York (WDVB-CD); Houston (KHLM-DT); Orlando-Daytona Bch, Melbourne (WZXZ-CA); Jackson (WLOO-DT); Nashville (WJDE-LD); Little Rock-Pine Bluff (KKYK-CD and KMYA-DT); Dayton (WRCX-LP); and Beaumont-Port Arthur (KUMY-LD).
In 1970, five years after the Watts Riots in Los Angeles, two years after the assassination of Dr. Martin Luther King, Jr., if African Americans wanted to see people who looked like them, their choices were limited.   Sure, Greg Morrison was in Mission Impossible, Peggy Fisher was in Mannix and of course there was The Flip Wilson Show featuring his "muse" Geraldine!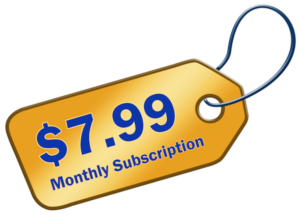 Tony Brown: Are you from the famous Ferguson clan from Charleston, West Virginia, owners of the Black-owned Ferguson theater in Charleston, West Virginia?
Hassan Rashad Great news I hope it is showing in the Washington DC area.
Skip Watson How can Atlanta get added to the list?
Arlean J Worthy Philly please.
Charles Mitchell No Atlanta? The supposed mecca of Black owned businesses.
Bill Lawson Need it to be in all the major markets.
Rosalind Condoll ~~ I was a faithful watcher even when it switched channels in New Orleans. It would be special to get it broadcast locally. Congrats Mr Brown
Amber Nicole Puga I loved watching Tony Browns Journal when he was on PBS. Great television and a show that made one to think. I wish his new show would be shown in Dallas
Uigei Sikoo Low Angeles?
Dizz Grier Mr. Brown, you should run for President. I'm serious
Avery Hodge Great show and good news!!!
Jerry Gregory I love Tony Brown
Butch Hartfield Wonderful News, this man is a legend and a giant! Way over do! Congratulations Tony!
Kenya C. Myricks Sr. I will check it out
Ken Wayne Great service this Brother is doing
Fred Jones I would to see that
Tracy Mitnaul Tony Browns Journal, Like It Is with Gil Noble. The best shows to enlighten and empower! So glad that he's back.
James Mosley Waiting patiently
James Wilson Awesome it's ABOUT TIME.....
Frank Harrison Can't wait.
Topsy Thompson I grew up watching his broadcast! This is good news so far...
Eric Hunter He's the man we need to LISTEN TO
Renee Gaters Looking forward to the return.
Donald Robinson Awesome
Benee Nee-Holiday I'm ready!
Valerie Davis Of course, it would be in my state or city. I will try to watch the stream.
Will Knot My dad watched this show in California in the 90's. Then I started watching it and purchased all of Tony Browns books. Loved that show.
Sharron M Baum Miss Gil Noble show also
Destiny Khan The one and only. Icon. Legend.
David L. Frank Sr. Perfect timing.
Shelly Karen Seabrook My Dad used to watch this all the time!
Kenneth M Payton GREAT. NEWS.
Steve Wong Congrats..........keep teaching people about economic development.......that is the ONLY way to achieve equality.
Bruce Richardson Good Stuff
William James Allen I would always watch on Sunday Mornings before going to Church.
Reggie Price Great show, grew up with it. Really liked watching throughout the years.
Troy Carpenter I used to love these....and really loved Gil Noble.
Robert Smikle I loved his show.
Clifton H Gough I thank this great guy for showing and teaching me what it is truly means to be a black wise and confident man and learning doesn't stop until you are dead
Vincent Beaman Deep dude there!
Kenneth Kemp Tony is my second cousin
Uigei Sikoo Y'all know that was an error (but may not be so far from the truth)...Los Angeles
Cathy Edwards Much anticipation and love for this brother who brought it to his people and kept it REAL!!!
Bernadine Johns I love that show
Hamara Holt This is great. I LOVE Tony Browns Journal. I learned SO much from that show. It introduced me to scholars and ideas I'd never known before. I found my mentor from watching this show. I didn't realize it could be streamed. I'm going to check that out. Mr. Brown's show is an institution that needs to be continued and shared.
Uigei Sikoo Los Angeles?
Randall Sapp Yes
Clarence Alonzo Oliver Loved his Commentary!!!
Gary Tooles Are those black owned stations?
Yolanda Harris Yes!!
Stan Daniels "A people who do not remember their history are doomed to repeat their mistakes."- (Martin Luther King III)
Jeffrey Pendleton I'll be tuned in. I watched his show when I was a kid
James Kelley Jr. Great news. One our institutions is returning to tv. There were two must see tv. One was Like It Is with Gil Noble, the other was Tony Brown's Journal.
Antoinette Mboob Every weekend I remember watching his show...loved it
Paulene Hicks HAPPY BLACK HISTORY MONTH.
Michael King Long time no see.
Clarence Alonzo Oliver Loved his Commentary!!!
KHAM Radio Commendations.