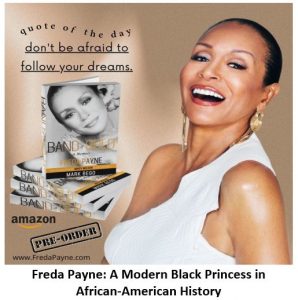 A recent picture of a still glamorous, youthful appearance of the "Band of Gold" symbol of African-American beauty aka Lena Horne ("Stormy Weather"), my biggest fan and dear friend, and Diane Carroll, a close friend of mine and heiress to Lena Horne's crown as the first African-American beauty queen of television and movies. As you can see, my lifetime has been sandwiched between two of America's most famous and obviously talented theatrical artists of modern times.
"AN ARC IN THE ARTISTIC CULTURE OF AMERICA'S NEW EMERGING BUSINESS CLASS OF AFRICAN-AMERICAN CULTURE"
IS "GOOD TIMES" ON THE VERGE OF RETURNING TO OUR FUTURE IN AN EVOLVED FORM?
All of this presentation amounts to one empirical fact: the existence of only one race – the human race.
At the very least, empathetic memories of America's glorious past have recently been revived, wrapped in, perhaps, "Bands of Gold," with the voice of Freda Payne, my Detroit hometown big-band lead-singer and cross-over historic figure, vocalist and the protegee of Motown's genius core. She is also, perhaps, the icon of Black America's latest symbol of an African-American Princess of Success in the emerging era of entertainers and creators at Motown which included all human sentients – male and female – from every ethnic background of the newly discovered multiverse, as far as a modern telescope can see.
In 1969, Freda's old friends back home in Detroit – Brian Holland, Lamont Dozier, and Edward Holland, Jr. – formerly Motown's foremost genius music innovative team under the direction of an entrepreneurial genius and pioneer leader of Motown, Inc., Berry Gordy, before its Detroit success story pushed it into the limelight of the International Hall of Fame and Accumulated Fortune of African Americans.
Subsequently, Eddie Holland signed Freda Payne, and offered her a song entitled "Band of Gold," and he, along with Brian Holland and Lamont Dozier, co-wrote (under the pen name, a pseudonym, Edythe Wayne) with Ronald Dunbar. In early 1970, "Band of Gold" became an instant pop hit reaching number three in the US and number one in the UK for six consecutive weeks.
BAND OF GOLD: A Memoir is the exciting story of singer and actress Freda Payne. While she is best known for her 1970 Number One hit, "Band of Gold," and her 1971 Grammy-nominated album, "Contact," her story is an inspiring adventure, lived alongside the "Who's Who" of the show business world, including Duke Ellington, Bob Hope, Frank Sinatra, Sammy Davis Jr., Pearl Bailey, Omar Sharif, Quincy Jones, Liza Minnelli, and Sarah Vaughn. Freda's compelling memoir is a celebration of a glamorous life well-lived.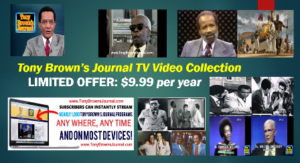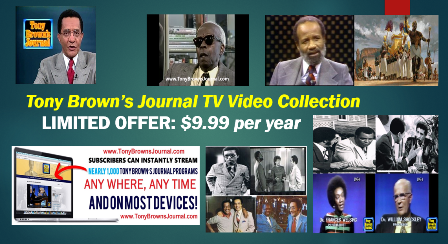 A ROSY FORECAST FOR MY MODERN BLACK-AND-WHITE SUCCESS STORY TODAY ARE TIED TOGETHER AT THE HIP, LIKE IT OR NOT!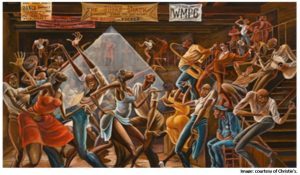 Ernie Barnes' iconic painting, "The Sugar Shack," which was depicted in the opening credits of the sitcom "Good Times" and on Marvin Gaye's "I Want You" album, which recently sold for $15.2 million, according to USA Today.
On May 12, Christie's auction house sold the painting for 76 times the estimated price, setting a new record for an artwork by Barnes. Initially, the painting was valued in the $150,000 to $200,000 price range. The auction house believed it could "smash through the estimates," but their projections were only for $2 million or $3 million.
"The Sugar Shack" painting features Black men and women dancing and singing at a club with their eyes closed, which was a Barnes signature. The painting is arguably one of Barnes' most renowned pieces of art from the era.
An accomplished artist and former professional football player, Barnes' artwork was characterized by "elongated figures, usually in motion." He was named Official Artist of the 1984 Summer Olympics and received the 1984 and 2004 Sport Artist of the Year Award, which was presented annually by the American Sport Art Museum and Archives. Additionally, he created many other paintings that were featured on "Good Times"; he also appeared in several episodes of the series.  In 1990, Barnes was awarded an Honorary Doctor of Fine Arts by North Carolina Central University, his alma mater and in 1999 he received "The University Award," the highest honor by The University of North Carolina Board of Governors.
The focus of this personal commentary is to stress my theory of what we are currently experiencing, commonly referred to as "God." Therefore, I conclude that the so-called "races" are simply components of THE ALL.