The TonyBrownsJournal.com Affiliate Program can help millions of Americans avoid the projected dire impact of few jobs and no economic growth, over the next 10 years, as reported by The New York Times.  Many people need your help in avoiding the new normal of scarcity in our society.

Visit www.tonybrownsjournal.com/selfempowerment to receive FREE information my straightforward and simple approach to sharing 50% subscription income with you ($150 for each annual subscription; $15 for each monthly subscription).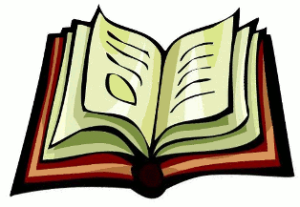 REGISTER TODAY FOR, PERHAPS, TONY BROWN'S LAST BOOK
Click www.TonyBrownsJournal.com/Upcoming-Book  to be placed on a list to be notified of my upcoming book's release date.
As an Affiliate in the Tony BrownsJournal.com Affiliate Program you have access to the Tony Brown's Journal Video & Film Collection of nearly 1,000 programs that has been described by a leading archivist as TonyBrownsJournal.com, "the most complete and thoughtful record of African American opinion" in existence, as described by a leading archivist.

L. Ramey a TonyBrownsJournal subscriber from San Diego wrote: "I was looking at George Kirby reciting his poem on the drug heroin. "I believe this piece of work by Mr. Kirby is a gem and should be viewed, especially by young people who are on drugs as well as those who are not using drugs. Mr. Kirby's poem is just as apropos now as it was when he wrote it. The words are powerfully applied and quite dramatic and I think they will help many young folk to rethink what they are doing or are about to do. "If you could save just one young man or woman, that would be a marvelous thing." I just love that it is part of my subscription to TBJ.com – L. Ramey, San Diego, CA
As you know, the episodes produced for the award-winning Tony Brown's Journal help fill-in the missing pages of history. They also showcase many pivotal, yet often-overlooked experiences of African Americans. Make money helping other people by using the priceless Tony Brown's Journal collection of rare, historic streamed videos – the missing pages of history – to earn your extra income.
To become an Affiliate and earn extra income, click here (www.tonybrownsjournal.com/selfempowerment). Affiliate commissions are calculated and paid directly to Affiliates each month by PayPal, an automated system. In our Affiliate program, your job is not selling; it's helping your friends and associates and anyone in need of improving their lives. Affiliates in this program do not need any business experience nor do they make any financial investment. The only investment is your time.
As a university dean emeritus of a journalism school, I consider this historic collection to be the equivalent of an academic Ph. D. degree in Black History and Black Affairs. By reading this blog, you have taken the first step in your self-empowerment journey. Take the second step by visiting www.tonybrownsjournal.com/selfempowerment and sign up as an Affiliate in the TonyBrownsJournal.com Affiliate Program.
Congratulations – you are on your way to self-empowerment!!