Frederick Douglass, the renowned orator, statesman and abolitionist and a prominent leader in a colony of England, now known as the United States of America, moved our new nation, led by so-called "white" people who legally, albeit, not morally, forced the false doctrine of apartheid, the slavery of dark-skinned Africans, lock, stock and barrel, literally down the throats and into the hearts and minds of many Americans.
Proof of the Truth ... If the famous words and oratory of Frederick Douglass, circa 1818-1893, has, through a prolonged process of social change, become the modern predicate of today's breaking trajectory of media reports that there is an increase in support among African Americans toward GOP policy issues, domestic and global, that makes Douglass conceivably one of the most reliable reporters of the truth in American history.
Therefore, it can be concluded that through an objectively structured identical experiment of logic, the syllogism will repeatedly report the identical conclusion every time the experiment is repeated, ad infinitum.
Frederick Douglass, a prominent Black Republican, best known as an abolitionist leader during his era, stands out as one of the most impactful and prophetic voices for the equality of Blacks in the history of America. His eloquent and powerful words personified the struggle of enslaved people while embracing the universal truths of freedom and equality for all human sentients.
Give Yourself An Inclusive Black History Month Every Day! SUBSCRIBE:  www.TonyBrownsJournal.com/subscribe
Click link to view or download TBJ Collection Catalog www.TonyBrownsJournal.com/video-catalog
 FEATURED THIS WEEK ON TonyBrownsJournal.com
TBJ #2201 – "IN THE WORDS OF FREDERICK DOUGLASS": In the 1960s, Rev. Martin Luther King, Jr. was the premier spokesman for the Black community, articulating the struggle for freedom and equality. Rev. King carried on the tradition of another stirring voice for Black progress, Frederick Douglass. This edition relives the Black struggle to achieve the American dream in pictures and dramatic reenactments.
TBJ #2705 – "REMEMBERING HIS LEGACY": Frederick Douglass, renowned orator, statesmen and abolitionist is one of Black America's most celebrated historical figures. His great-great-grandson, Frederick Douglass IV, talks about his ancestor's legacy.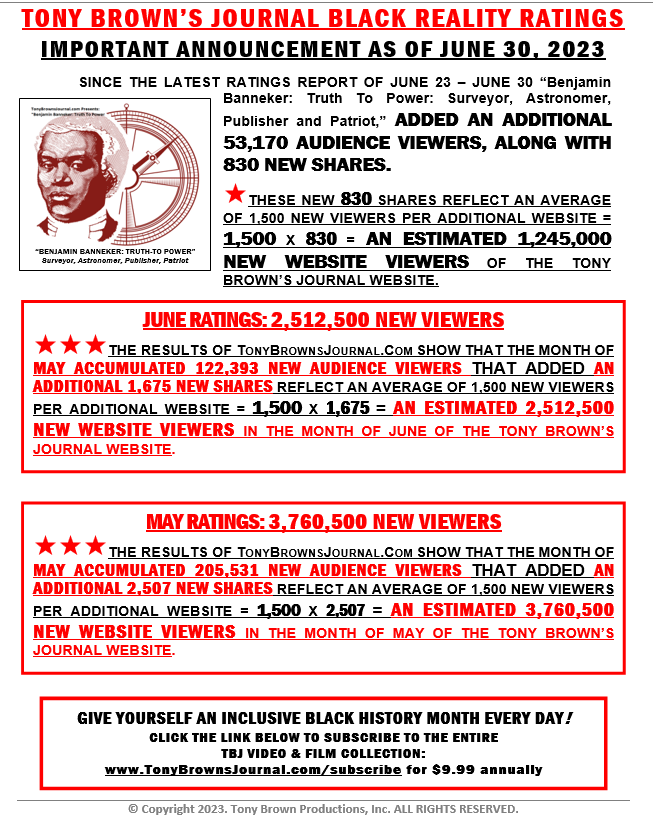 WE STOOD WITH MARTIN LUTHER KING, JR.
"I was there 50 years ago, in 1963, one of the last two Directors left standing, where 500,000 marchers once stood."  --Tony Brown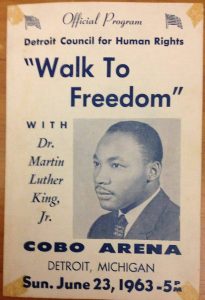 "LARGEST CIVIL RIGHTS MARCH IN HISTORY"
The following week, in its July 29, 1963 edition, Business Week magazine called the Detroit event the "largest civil rights march in history." Subsequently, an official police source, in an affidavit, confirmed an attendance of "no fewer than 250,000 and as many as 500,000 people."  Black people came mostly from throughout the nearby Midwest region.
More official confirmation has been forthcoming since then. Nearly 40 years later, in 2003, The Wall Street Journal would report on page one that the famed King Dream Speech may have had its roots -- not at the March on Washington (which drew 250,000), on August 28, 1963, but elsewhere, perhaps 66 days before in Detroit, Michigan where the attendance may have reached, according to an official police affidavit, 500,000 people.
Although I had no official role in the Washington March, I did witness it as a Detroit correspondent for the national Pittsburgh Courier newspaper chain of African-American local publications throughout the United States, an affiliate of the Black Press, from the steps of the Lincoln Memorial within a few feet of Dr. King and I was included in Life magazine's limited photo coverage of this historic event.
All of this in only 66 days! My head was spinning with excitement and wonderment. It seemed that my Detroit decision to choose activism as a way of life had become my destiny.
2013 – 50th Anniversary "Walk to Freedom March" – Detroit, MI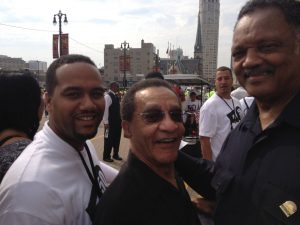 Tony Brown (center) Grand Marshal of the 2nd and final Detroit March on June 22, 2013, drew 200,000, with his grandson Remy Harris (left) and Jesse Jackson (right).
"AN AMERICAN HISTORY LESSON AND THE ULTIMATE UNITY REALITY" Black College Day, founded by Tony Brown in 1980, brought the support of U. S. President Ronald Reagan and added subsequent growth to U. S. financial markets!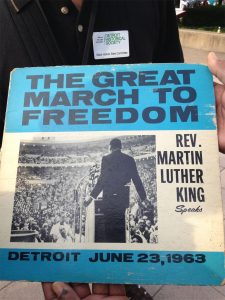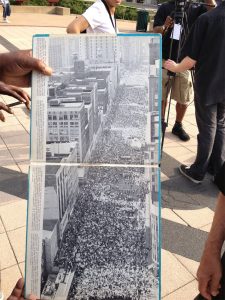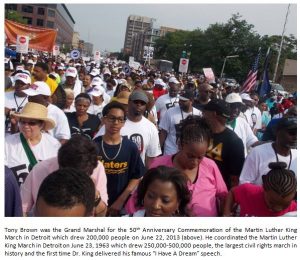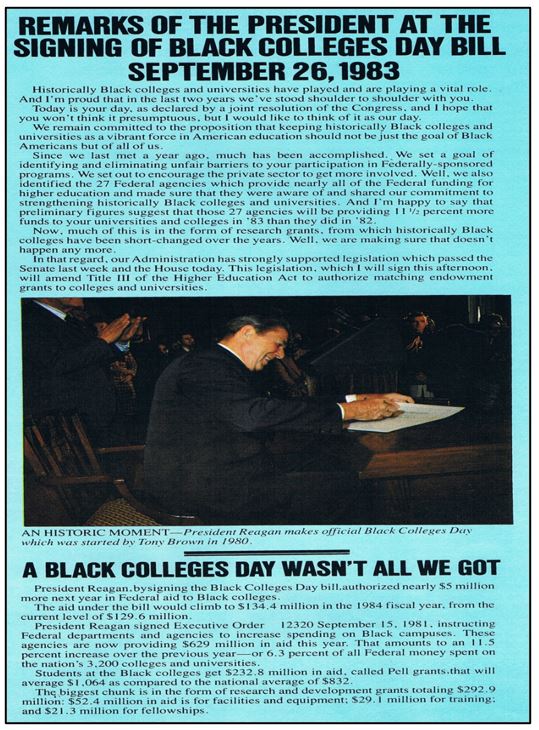 For those who understand the visible/invisible world that we live in, let me explore these suggested possibilities that may or may not manifest, as predicted by Roger W. Robinson, Jr., the distinguished scholar who clearly states in his analysis of the dilemma facing the United States and the entire global world – and his personal role. Click https://imprimis.hillsdale.edu/roger-w-robinson-stop-financing-china/ and read the entire article by Roger W. Robinson, Jr.'s on "Why and How the U.S. Should Stop Financing China's Bad Actors."
"In the early 1980s, I served on President Reagan's National Security Council. Prior to my time at the White House, I was a vice president at Chase Manhattan Bank, in charge of its USSR and Eastern Europe division. It was my job to assess the creditworthiness of the countries in that part of the world, and I had come to realize that the Soviet Union had relatively modest hard currency income -- and what little it -- had came largely from the West.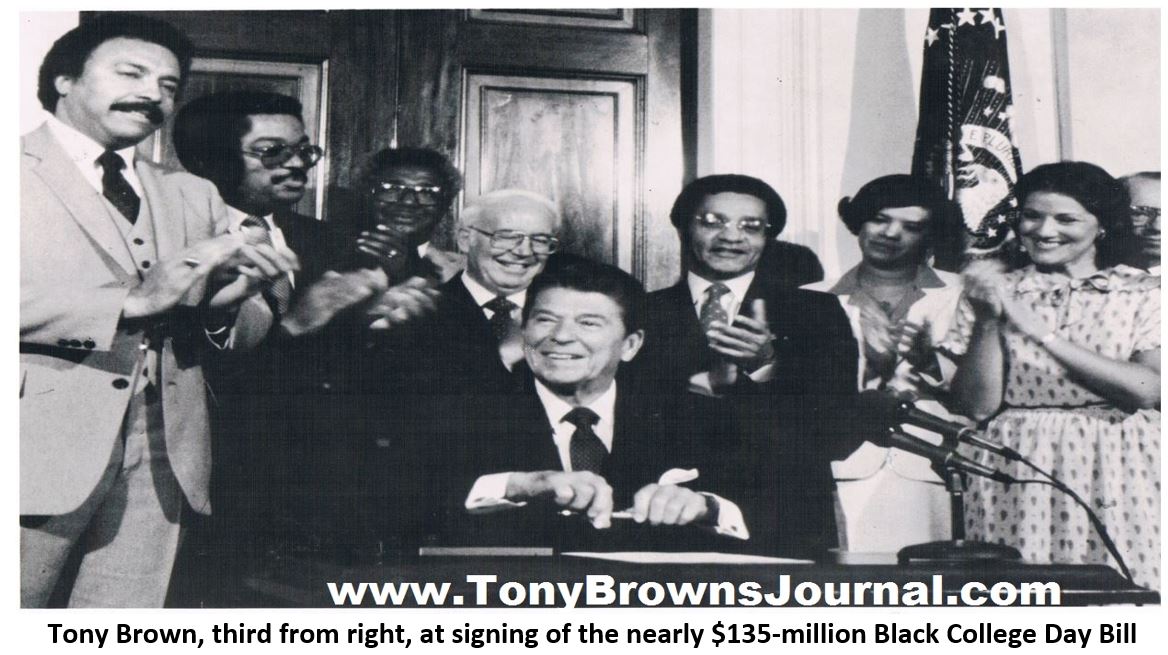 "In 1982, the Soviets had an empire stretching from Havana to Hanoi, but their hard currency revenue totaled only about $32 billion a year—roughly one-third the annual revenue of General Motors at the time. They were spending about $16 billion more annually than they were making, with the funding gap—the USSR's life support—being financed by Western governments and banks.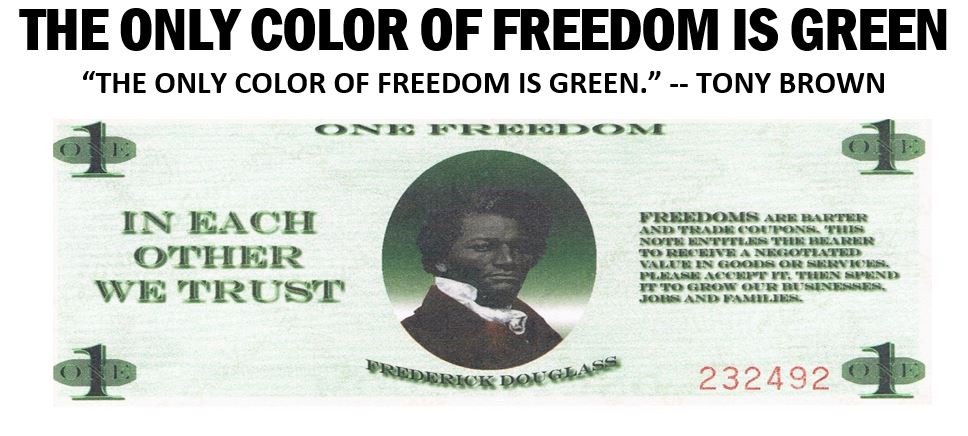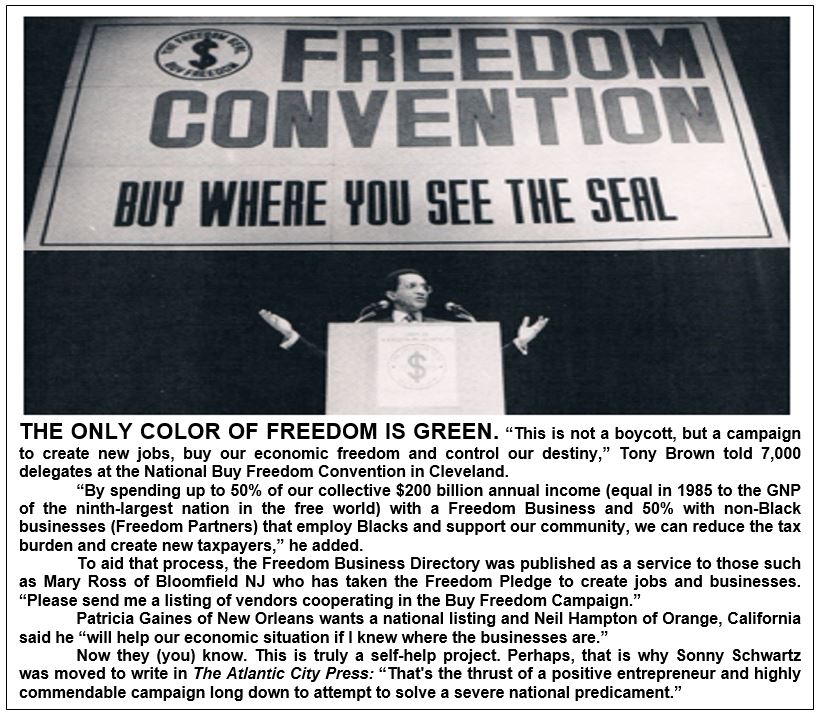 "President Reagan had long believed that the Soviet Union was economically vulnerable because he knew it lacked the entrepreneurship, technological dynamism, and freedoms that are the prerequisites of a strong modern economy. And when he learned that we in the West were financing its brutal regime, he committed to slowing and ultimately terminating, that flow of discretionary cash.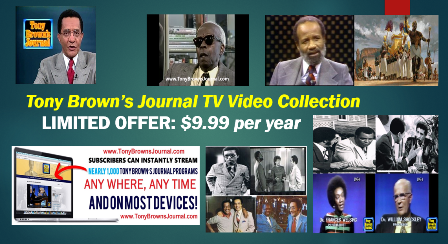 "Our European allies had a completely different approach. Their belief in Ostpolitik, as the Germans called it, presupposed that commercial bridge-building would lead to geopolitical cooperation. If the West would offer financing and trade with the Soviets, peace and prosperity would result. Meanwhile, the Soviets were using the proceeds of Western loans, hard currency revenue streams, and technological support to build up their military, expand their empire, and engage in anti-Western activities.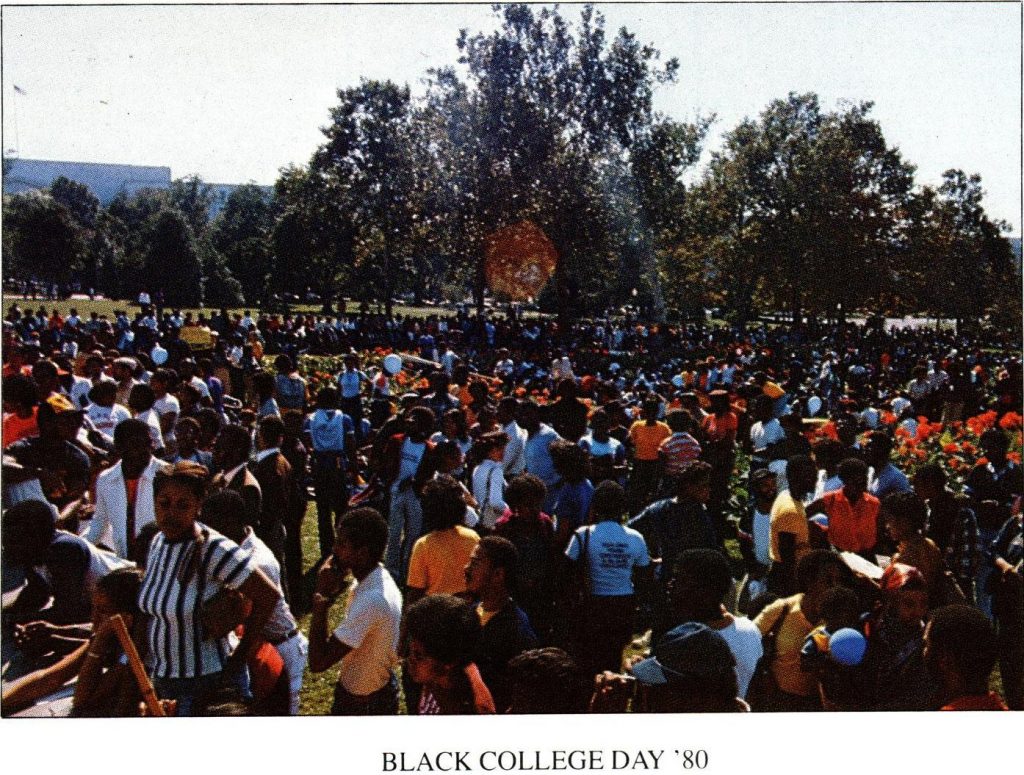 "The Reagan administration drew the line on a project called the Siberian Gas Pipeline, a 3,600-mile twin-strand pipeline that stretched from Siberia into the Western European gas grid. If completed, not only would it become the centerpiece of the Soviets' hard currency earnings structure, but Western Europe would become dependent on the USSR for over 70 percent of its natural gas, weakening Western Europe's ties to the U.S. and leaving the continent open to Kremlin extortion. Moreover, the pipeline was being financed on taxpayer-subsidized terms, since France and Germany viewed the USSR as a less developed country worthy of below-market interest rates.
Tony Brown's upcoming and final book, "Walking Between The Raindrops", For info on the contents and the release date click: www.TonyBrownsJournal.com/Upcoming-Book
AN AMERICAN HISTORY LESSON