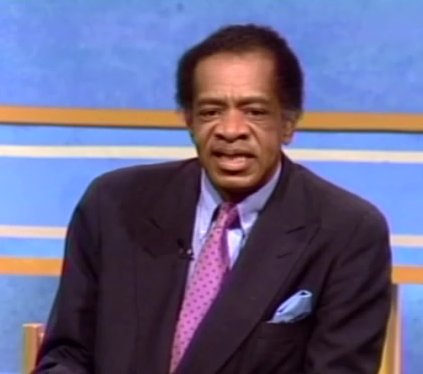 "JAZZ LEGEND: DONALD BYRD" Guest Donald Byrd shares his jazz career with Tony Brown and a live studio audience. As a sideman for many other jazz musicians of his generation, Byrd was known as one of the only bebop jazz musicians who successfully pioneered the funk and soul genres while remaining a jazz artist. As a bandleader, Byrd was an influence on the early career of Herbie Hancock.
MARCH IS FOR "LEGENDS" ON TonyBrownsJournal.com
TBJ #2205 – "LEGENDS OF SPORTS" Arthur Ashe, Wilma Rudolph, Jackie Robinson and Marcus Haynes are all legends in the sports world.  These renowned athletes are among the personalities profiled on this edition for their "winning spirit."
TBJ #2122 – "LEGENDS OF MUSIC" This edition features the thoughts and music of some of the world's most talented legendary entertainers, including Eubie Blake, Chuck Jackson, Stevie Wonder, Lionel Hampton and Charles Brown.
TBJ #2206 – "LEGENDS OF COMEDY" This program features a tribute to comedy with a litany of entertainer giants such as Bill Cosby, Richard Pryor, George Kirby, Nipsey Russell and Moms Mabley.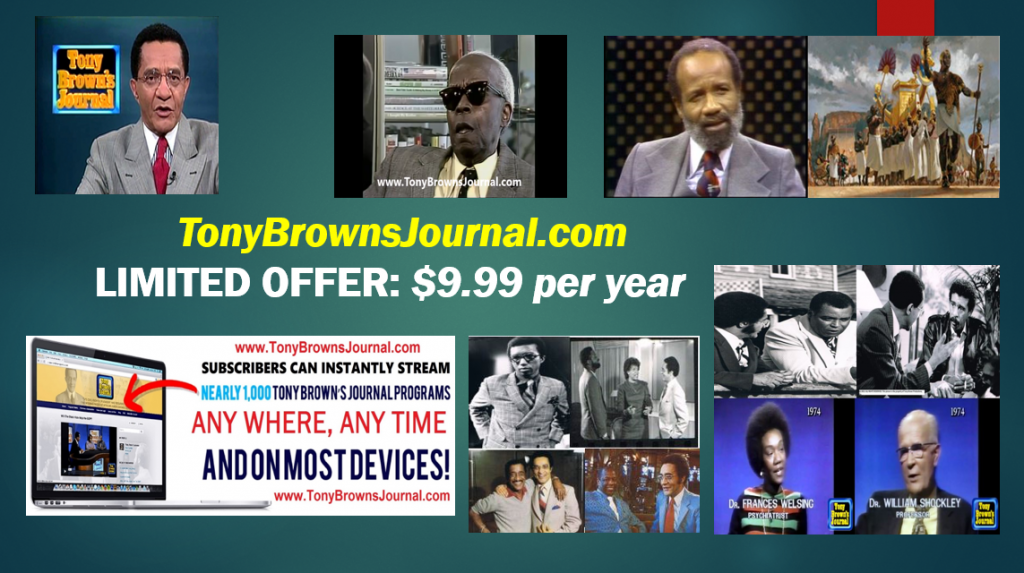 Tony Brown's Journal, "the most complete and thoughtful record of African-American opinion," is in the process of offering one of the most cutting-edge educational tools for streaming to educators, homeschoolers, students, and parents.
The entire digitally re-mastered TonyBrownsJournal.com expanded collection of nearly 1,000 historical, health, and public affairs video and film content that was produced by award-winning journalist Tony Brown on national television for over 40 years (1968-2008) is now being offered in this rare cutting-edge educationally purposeful opportunity for as little as $9.99 per year.