Coming Up on Tony Brown's Journal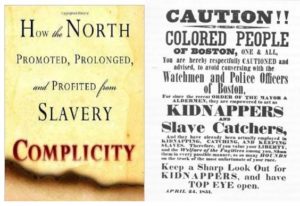 MON., SEPT. 24 -- TBJ #2903 -- Slavery, Northern Lie? – Part 2: The second installation of a two-part series on the North's hidden history as a slave region, addresses king cotton and the legal and illegal slave trade, among other historic events.  Journalist Jenifer Frank, co-author of "Complicity: How the North Promoted, Prolonged, and Profited from Slavery," examines the impact of slavery in the development of the nation.
TUES., SEPT. 25 – TBJ #2214 -- Gone But Not Forgotten. They are no longer with us, but their work and accomplishments are still impacting the lives of the people they touched.  They are the heroes who turn into legends and forever etch their wonders in the annuals of time and recesses of our memories.
WED., SEPT. 26 – TBJ# 2726 Martha Reeves In A New Galaxy. With signature songs like "Dancing in the Street," "Jimmy Mack" and "Heat Wave," Martha Reeves was one of Motown's singing icons at the peak of her career.  Reeves talks about how her life and her music have changed over the decades, and her influence on the world's aspiring performers.
THURS., SEPT. 27 – TBJ # 2123 -- Words For The Spirit. Secular and spiritual leaders share words of wisdom on many of the issues facing society today.

FRI., SEPT. 28 – TBJ# 2204 -- Slice of Americana. America, an urban mosaic – a gleaning thread of world history woven by the influence of cultures from around the globe. An amalgamation of ethnic talents that produced what is now the richest most powerful nation in the free world. And while diversity can be cited as a defining factor in the American experience, no group is more unique than the Black American. U. S. citizens who have contributed tremendously but at the same time have been reviled and revered, heralded and hunted. This program gives a glimpse of the Black American legacy and its role in the creation of these United States.